OVER THE LAST 9 YEARS: 4,700+ Couples Treated — 10,000+ IVF Cycles Peformed — 2600+ Babies Born
As the most prominent IVF Center in Switzerland, ProCrea Centre, we specialize in the treatment of infertility. We are among the largest fertility centers in Switzerland, and have been helping creating families since 1994. Our IVF experts in Lugano are able to offer a high professional standard with outstanding success rates.
The ProCrea IVF Center is the only clinic to have its own accredited molecular genetics laboratory (ISO / IEC 17025 and ISO 15189), which allows us to perform — in a short time — genetic analyzation aimed at the study of infertility using cutting-edge technologies to personalize such therapy.
In addition, our andrology laboratory is a reference point for many urologists and andrologists of Switzerland.
Our head office in Lugano is located in a prime location just one hour by car or train from Milan and Rome by plane, which ensures maximum discretion for patients and a personal and continued relationship with our team.
IVF Treatment in Switzerland
Fertility treatment in Switzerland is provided by leading IVF doctors and assisted reproductive treatment specialists to offer patients the most advanced techniques and scientific developments in overcoming infertility with reproductive medicine.
Planned Sexual Intercourse
Intrauterine Insemination (IUI)
IVF-ET
IVF (on spontaneous cycle)
ICSI (against male infertility)
Pre-implant Genetic Diagnosis (PGD)
Pre-implant Genetic Screening (PGS)
ProCrea Matching - Genetic Screening for Couples
TESE, MicoTESE & MESA
Cryopreservation of sperm and zygotes
Egg Cryopreservation
Heterlogous Treatments
Egg Donation (in Italy)
IVF Success Rates in Lugano
Fertility clinics determine success rates, or rate of pregnancy per cycle differently dependent on different factors. At our IVF clinic in Lugano, pregnancy rates are measured according to embryo transfers. Speak to one of our journey coordinators to see our success rate graphs. All graphs show successful pregnancy rates for fresh ovum IVF cycles comparatively with thawed ovum IVF cycles. The age of the women at the time of egg retrieval is also shown.
Providing statistics per embryo transfer initially appears to produce lower success rates, however the results are more accurate. Cumulative statistics for IVF cycles using one egg retrieval cycle, pregnancy rates are obviously higher as more embryo transfer cycles are performed however these results do not reflect the probability of pregnancy after each individual transfer.
Sperm and Egg Banking
As the fertility center in Switzerland, our clinic offers patients the opportunity to preserve their fertility by freezing eggs or freezing sperm for later IVF cycles. Fertility in women begins a rapid decline post 35 and as more women feel the pressure of establishing a career and financial stability prior to having children, age related infertility is increasingly more common. Using cryopreservation techiniqes at ProCrea, women are able to reserve healthy eggs for use in IVF before age becomes a problem. Cryopreservation of eggs and sperm also offers patients undergoing cancer treatment the opportunity to prevent infertility.
ProCrea's IVF experts in Switzerland use the vitrification technique of cryopreservation to enhance survival rates for frozen eggs and sperm. Vitrification is extra-fast freezing to prevent damage to the tissue. Women undergoing cryopreservation are often provided hormonal stimulation, or fertility drugs, to produce a greater number of eggs in one monthly cycle to allow a number of eggs to be frozen, increasing the chances of successful pregnancy from a thawed IVF cycle. Once the egg retrieval process is complete, the eggs are frozen in liquid nitrogen. Microinsemination (ICSI) is used to thaw eggs for use in fertility treatment. Sperm is frozen and thawed using the same techniques.
Fertilization, Age, Pregnancy
60 percent of women between 30 and 37 years of age who come to Procrea for therapy succeed in getting pregnant within the first three attempts, with both fresh and frozen embryos obtained from the same cycle. The experience acquired by ProCrea in freezing techniques (slow freezing or vitrification) and the high survival rate of thawed embryos (from 80% to 90% depending on the technique) offer couples the chance to have more than one embryo transfer without having to undergo further egg pick up cycles.
Clinical IVF Lab
Genetics often cause infertility problems and determining the cause of the infertility is vital to providing successful fertility treatment. The clinic is the only fertility clinic in Switzerland with an on-site genetics centre accredited (ISO / IEC 17025 and ISO 15189). The clinic's lab employs genetic physicians and genetic biologists to provide patients with genetic guidance and counseling. Genetic analysis also allows potential parents to prevent the transmission of genetic conditions. IVF physicians can provide patients in-depth advice and support to patients with a genetic concern. (PGD is currently unavailable in Switzerland)
ProCrea IVF Facilities
The clinic is located close to the Italian border, with centers in Lugano and Bellinzona and both are easily accessible by car or public transport. Car parking facilities are available. If traveling by public transport, Lugano railway station is 500m away from the clinic's facilities, and Lugano airport is a 10 minute car journey. Bellinzona railway station is 15 minutes walk with taxis available. The clinic also offers a hotel booking service for patients, if necessary.
Reviews
I live close to Zurich so having to go to Lugano was a bit of a hassle, but the trip by train across the Swiss countryside is quite beautiful. The staff at ProCrea is extremely polite, friendly and helpful. The whole operation is carried out in a very efficient way and I was out in less than 1 hour. I would recommend the clinic to anyone.
Staff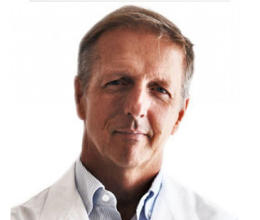 Michael Jemec
Physician FMH Gynecology and Obstetric Specialist
---
Physician FMH Gynecology and Obstetric specialist with UMC authorization for the application of assisted medical procreation methods.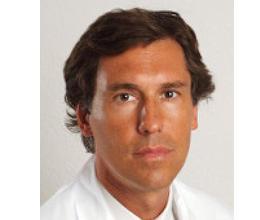 Cesare Taccani
Physician FMH Gynecology and Obstetrics
---
FMH Gynaecology and Obstetric specialist with UMC authorisation for the application of assisted medical procreation methods.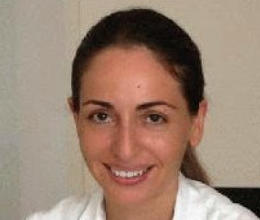 Marina Bellavia
Physician FMH Gynecology and Obstetrics
---
FMH Gynecology and Obstetric specialist with UMC authorization for the application of assisted medical procreation methods.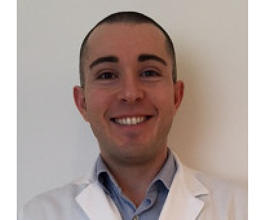 Alessandro Verza
Physician FMH Gynecology and Obstetrics
---
FMH Gynecology and Obstetric specialist with UMC authorization for the application of assisted medical procreation methods.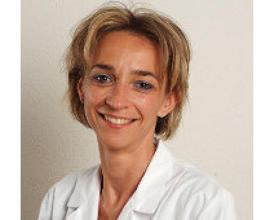 Gluditta Filippini-Cattanco
Lab Director
---
Director of ProCrea Lab — specializing in family medical genetics.