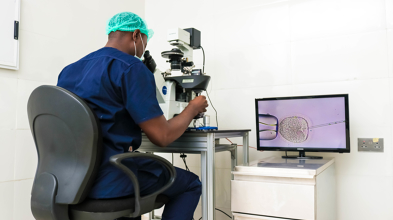 Fertility problems affect one in six couples — causing unwarranted stress and anxiety. Many fertility issues can now be overcome with the advances of medical science. However, not all fertility clinics are the same and it is our goal at the leading fertility center in Nigeria is to help you understand the Deda IVF Hospital difference.
We will entirely educate you on the differences between individual units in terms of the range of treatments and special expertise available, how the individual unit would assist a couple and how successful the treatment is likely to be.
IVF Treatment in Abuja Nigeria
At the top IVF clinic in Abuja Nigeria, Deda Hospital, we specialize in fertility, general medicine and minimal access surgery. We are located in the welcoming Gwarimpa District in Abuja, Nigeria. Our team has created a comforting atmosphere for all our patients and partners — a serene ambience in a desired location. Our success rate are unmatched as we are bringing smiles to many homes.
Deda Hospital has a reputation for its women's health services. We are able to draw upon a wide range of clinical expertise required to suit the particular needs of individual couples. This includes access to full gynecology and andrology services. Our fertility services include advanced assisted reproductive technologies (ART) services such:
Counselling
Ovulation induction and timed intercourse
IUI Nigeria (Intrauterine insemination)
IVF Nigeria (In vitro fertilization)
ICSI Nigeria (Intracytoplasmic sperm injection)
Gender Selection Nigeria (for family balancing)
Egg Donation IVF Nigeria
Surgical Sperm Extraction (PESA, TESA, TESE)
Embryo Freezing
Embryo Donation
Surrogacy in Nigeria
Gynaecology Services
Family Planning
State-of-the-Art IVF Facilities in Abuja
After opening in 2012, Deda has sustained growth by offering state-of-the-art IVF Nigeria facilities and services for patients, families and visitors. From the moment you step into the magnificent lobby, you'll enter a healing environment that supports the visionary care that we deliver. We're reinventing everything a hospital should be.
Our focus:
A fertility program with the highest possible IVF Nigeria and egg donation Nigeria success rates.
IVF and egg donation pricing options, including shared risk plans.
Individualized care and attention - no mass production
Until Every Woman Is Well — Deda IVF Hospital
Contact Deda IVF Hospital, get a free quote
Staff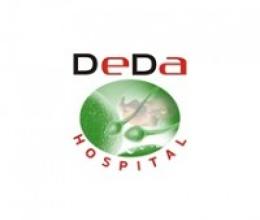 Dr. Sunday Omale ONUH, MBBS, FMCOG, FWACS
IVF Medical Director
---
We are committed to providing the best medical and scientific services currently available within this field. We do so in an environment of genuine care, warmth and support for couples and other patients attending the Hospital.