Travel for Fertility Treatments to Tijuana from USA.
At the leading IVF clinic in Tijuana, our goal is to create an fertility program that combines innovative fertility medicine with personalized care.
Our Tijuana clinic continues to be at the forefront of In Vitro Fertilization Tijuana and Egg Donation Tijuana technology.
The Tijuana Fertility Clinic delivers a superior level of modern conveniences including state-of-the-art facilities consisting of a full gynecologic endoscopy unit, which allows the meticulous management of diagnostic laparoscopy and diagnostic and operative hysteroscopy.
When you travel to Tijuana for IVF treatment, you are embraced with realistic and accurate information from our expert fertility specialists who speak English and Spanish for your convenience.
Safe, Lower Cost IVF Treatment in Tijuana
The clinic makes traveling to Tijuana for IVF treatment easier than ever.with safe, convenient and comfortable options. Tijuana Fertility Clinic is a state-of-the-art fertility clinic in Mexico dedicated to helping couples successfully conceive.
The center is made up of a qualified medical team and IVF professionals who offer highly specialized areas in the study diagnosis and treatment of infertility for males and females.The clinic is distinguished for its diverse assisted reproductive programs including Intra Uterine Insemination (IUI), ICSI and gender selection.
Tijuana infertility clinic is home to an advanced gynecological endoscopy unit, which allows fertility doctors to manage laparoscopic diagnostic, basic and advanced surgical and diagnostic Hysteroscopy.
Fertility doctors in Tijuana strive to contribute positively to realize the dreams of many patients of having a baby and building a family through counseling, diagnosis and infertility treatment and high-level of patient care. Honesty, ethics, loyalty, teamwork and respect for life are a few ingredients that made traveling for fertility clinics in Mexico a popular practice.
Success Rates of Fertility Treatments in Tijuana, Mexico
IVF with egg donation: 58 percent

Clinical pregnancy rate per egg donation Procedure: 47 percent
Delivery Rate per egg donation and embryo transfer: 38 percent

Intrauterine Insemination (IUI) from Husband

Singleton: 87 percent
Twins: 12 percent

Intrauterine Insemination (IUI) from a Sperm Donor

Singleton: 88 percent
Twins: 11 percent
Contact Tijuana Fertility Clinic, get a free quote
Reviews
Due to my problems with ectopic pregnancy and having one fallopian tube left that was blocked, my only option to conceive a child was through IVF only. I was losing hope and after my first consultation with Dr. Amezquita it gave me a positive feeling that I will have success in conceiving a child. My husband and I can't afford to go with the process of IVF in San Diego, CA so I researched a lot of clinics and hospital in Mexico to find out who could help us. Then I found Tijuana Fertility Clinic and from the initial conversation that I had with Gisela (Office Coordinator) by email, she was well-detailed with the pricing and the process of the IVF. She was always quick in responding to all my questions because I worry with my body a lot of times. They gave us a positive response from the very first conversation that's what made us decide to choose this clinic. From the clinic staffs, clinic cleanliness through the caring doctor and the caring nurses, we have no regrets go to this clinic to conceive our first child! I'm currently 7 weeks! Dr. Amezquita spoke fluent in English and was very knowledgeable when it comes to women reproductive system. He knows more than I do when it comes to women anatomy. Very impressive doctor! The front desk was also very nice and always smiling when we arrive to our appointment. And if we had trouble crossing the border because of traffic, we call the clinic and they were always flexible and understanding since we were traveling from San Diego. We highly recommend for women who are seeking to do an IVF. We love this clinic and we will go back for our 2nd child later! Thank you to Dr. Amezquita and whole staff for helping us conceive our first baby!

I can't recommend Imer Reproduccion Humana enough. For the past three years my wife and I have been trying to have a child to no avail. Needless to say, without fertility treatments our chances of having a child were slim. On the US side the prices for fertility were more than I could afford. After further research I found Imer fertility center in Tijuana. From the very beginning the staff was very professional, explaining in detail the process my wife and I would go through. After setting up an initial appointment I saw the fertility center and met the staff. I was pleased to see how clean the facility is and how courteous the people are, especially our Dr. Sandra Y. Orendain who could communicate in English and Spanish and genuinely seemed to love her job and helping couples. Once we had ample information, my wife and I proceeded with treatment. From the moment treatment began patience was a requirement. Fertility treatments greatly increased our odds to conceive but it wasn't 100% guaranteed. The facility center is in Tijuana which meant going back and forth from the US to Mexico over and over. Everything tack together would get stressful which is where patience and resolve come in but my wife an I were determined to see it through After the fertility treatments were over, we were thrilled beyond belief to hear my wife was pregnant. I can't describe how happy we were to see our baby for the first time in the ultrasound. My life now consist of cleaning 6 dirty diapers minimum a day, sleeping 2 to 6 hours a night and I couldn't be happier. We have a beautiful baby boy and I can't thank Dr Sandra and her staff enough for our little miracle. I highly recommend to anyone having difficulty conceiving children to set up a consultation and see for yourself. You'll be thankful you did in 9 months. With Love and endless thanks

IMER Reproduccion Humana is a clinic who really cares and helps you achieve your dream of becoming parents. Dr. Sandra Orendain is a wonderful Doctor, she is very professional, caring, and really cares about her patients needs and concerns. From the first time I went to the clinic I felt comfortable the staff was very kind and caring. Gisela who is the clinics coordinator was so wonderful from day one, I kept in contact with her through out my whole IVF process and she never left a questioned that I had unanswered she was very helpful! My IVF journey with IMER clinic was a first time success thank you to Dr. Sandra Orendain for making our dreams come true of becoming parents and the staff who helped me and my husband thank you so much because of you we were blessed with baby twins.

Everyone at the clinic where very nice. Thank you Dr. Oscar Valle for responding to our questions promptly, and all staff did too. I would definitely if needed do my next treatment here.

I had a great experience starting with Dr. Alex Ale, who is always there to answer any of your Questions, Dr. Medina who is an excellent Dr. He Is confident with his skills. Kharla who is always eager to Help, the drivers that pick u up the excellent service You receive is unprecedented even down to people on the Street that would help translate for me when I take a walk down the street to savor their wonderful tasty food. I have never felt Unsafe I have been going to Tijuana for years I just love it. I just had my embryo transfer not sure if I pregnant yet but I am very confident That they did everything within their medical protocol to make it a positive pregnancy I just have to wait to see what happens and they will be there for me if I want to start all over again I love how Ale is invested in her patient she is not only knowledgable , she is compassionate , she listens to her Patients concerns and always eager to find the answer for you I could go on and on when it comes to this clinic.

After two years of trying to become pregnant and one miscarriage, we decided to look into IVF. It was a hard decision because of the financial and emotional commitment, but really the best choice due to my age. We first researched clinics in San Diego where we live and discovered that no fertility treatments are covered by insurance. We then decided since we live so close to Tijuana that perhaps we could find a good clinic that was affordable, giving the same or better quality care than in the United States. We interviewed a few clinics before choosing IVF Tijuana or IMER. The reasons we chose them were first we liked the doctor, Dra. Sandra Orendain Talavera. She was warm, professional and included my husband in the process from the very beginning. Also, the statistics given were the same as most of the clinics in the United States. The price was also half of the cheapest clinic we found in the San Diego. Granted infertility treatments are not cheap in any country but at least we wouldn't have to go into debt to have the procedure done in Mexico. Also, Gisela, our first contact, always answered our questions promptly and genuinely seemed invested in the process. When we first began the treatment I was a little uncertain of what it would be like to cross the border every month, but it was really easy. Most of the time, I would go to the clinic for my appointment and be back at my house an hour and half later. The clinic offers fast passes, which makes crossing the border really easy. Another concern of mine was the language barrier. My husband is fluent in Spanish, but he wouldn't be able to come with me every time; this turned out not to be a concern as well. The doctor speaks English and most of the staff speaks some as well. Starting an IVF procedure is full of unknowns and stress but my experience at IMER was excellent. I became pregnant after the first try. I couldn't believe it. I'm still in various stages of shock. From the very beginning the process was smooth and professional. I'm truly grateful and thankful that we decided to take a leap of faith and have our baby with IMER. It really is a miracle! One that I will never forget.
Staff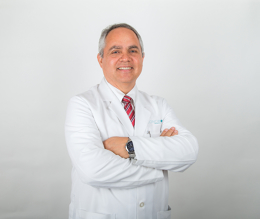 Dr. Oscar Valle Virgen
Fertility Specialist
---
Dr. Valle is a prestigious figure in fertility practice who offers outstanding expertise in treating a wide range of infertility problems. He is an esteemed member of the Latin America Network of Assisted Reproduction.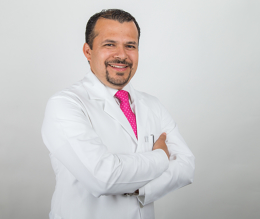 Dr. Edgar Medina Ramos
Fertility Specialist
---
Dr.Medina is a prominent figure in fertility care of Mexico offering expert knowledge and training in a wide range of treatments to help patients struggling with infertility achieve their dream of having a baby.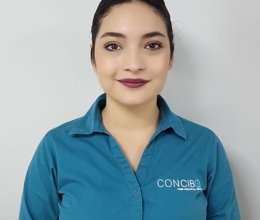 Melissa Contreras
Patient Facilitator for IVF Tijuana
---
Melissa is dedicated to helping you on your family building journey. She is ready to support you throughout your entire fertility process in Tijuana. By combining superior patient services with leading treatments and outcomes, Melissa and the entire Tijuana Fertility Clinic team have become a world-class model for the fertility industry.