International fertility centre (IFC) is one of the most advanced IVF clinics in India, providing an international level of assisted reproductive treatments with the state-of-art facility at an affordable cost to allow childless couples realize their dream of having a baby. IFC specializes in almost all aspects of infertility and offers extensive fertility treatment services, such as IUI, IVF, ICSI, assisted hatching, egg donation, embryo donation, surrogacy and embryo freezing.

Dr. Rita Bakshi is Delhi's finest fertility experts presenting personalized care to investigate the exact cause of infertility by advanced diagnosis before initiating any treatment. Once the cause is identified, Dr. Bakshi customizes a specific treatment plan based on patient's unique needs.

Dr. Bakshi and her team of fertility specialists pride themselves on the superior IVF service they provide and high level of medical care that surpass any world-renowned IVF destinations. As one of the advanced IVF centers in New Delhli, IFC maintains the highest success rates in South East Asia with ethical practice for every treatment. The center is giving hope to millions of infertile patients to fulfill their dream of creating a family.
Success is having a baby and completing your family.
International Fertility Centre (IFC) is a network of 10+ IVF clinics located in India, Nepal and Afghanistan and has its headquarters in New Delhi. IFC is backed with India's leading IVF specialist Dr. Rita Bakshi along with a solid team that is committed to provide you with a warm and understanding environment while you seek fertility diagnosis and treatment with us. Established in 2012, International Fertility Centre provides state-of-the-art IVF Lab with latest world-class equipments and technology.
At IFC, it will be our privilege to become a part of your parenthood journey and we thrive to give you the best fertility treatment specially designed for you to have a healthy baby through assisted reproductive technology.
Mission Statement of IFC
IFC's mission is to build families around the world for everyone and anyone through various assisted reproductive technologies, driven by high-quality standards. Our services include In-vitro Fertilization (IVF), Intrauterine Insemination (IUI), Intracytoplasmic Injection (ICSI), Egg Donation, Surrogacy, Blastocyst, Assisted Hatching, Hysteroscopy, Laparoscopy and much more.
We believe that every couple deserves a baby no matter whom you are or where you are from.
What makes IFC different from other centers?
1. Technology which delivers the best
Quality is directly related to the equipment that you have and we do not compromise on quality. Apart from cutting-edge equipments including K-system Laminar air flow, ICSI unit from RI with micromanipulators, Embryoscope and Vitrifcation unit, we are the only centre in North India to offer CASA – Computer Assisted Sperm Analysis which performs the widest range of sperm function tests.
2. Doctors Who Know the Best
Our doctors have a combined experience of a century with all of them having undergone rigorous training and each one of them performing an average of 5 pickups/transfers per day. Dr. Rita Bakshi, the chairperson of IFC is a pioneer in Infertility Treatment and has helped countless families in completing their families.
3. Care Which You Can Depend On
Apart from our doctors and technology, what matters most is our team. The 50+ IFC family consisting of Specialists, Embryologists, Vitrifcation Experts, Andrologists, Nurses, Counselors and Patient managers ensure that you are in safe hands and take care of you as one of their own. We don't try; we make sure that your dream comes true. This is the reason why IFC is considered the top choice amongst all our patients.
4. Highest Live Baby Rates
Our clinical pregnancy rates and live baby rates are the same with 6 out of 10 couples having a baby in their first attempt. We ensure that once you are pregnant, you take proper care of yourself so that you are able to successfully complete your pregnancy journey.
We believe each patient has a right to get the best treatment at most affordable costs and that is how we have designed our packages. Unlike other clinics/hospitals who quote only the treatment price and then charge exorbitantly for tests, medications, freezing, consultations etc, we have a One-price package which includes all these elements. You can be rest assured that there are no extra charges or hidden surprises when you are associated with IFC.
Reviews
The clinic as a whole is great with very competent doctors. I was followed by the doctor bajaj who is very competent, available and open. It really puts patients at ease. By cons the service of welcome is to review because somte agents are unpleasant with foreign patients especially if they are black. Moreover, they do not respect the hour of the appointment whereas a translator is paid per hour. Our translator who was nice was disappointed by the behavior of some agents of the reception. Fortunately the doctor was doing his best so that we would be well treated and served. Even though my first experience did not work, I would retry experience with them to realize my dream. I recommend this clinic to other women who are in the case that I do. I hope that, on my next attempt, the welcome will improve his behavior towards foreigners.

I could not suggest any better clinic other than International Fertility Centre. After experiencing IVF failure and miscarriage, I thought I could never have my own child. But IFC and especially, Dr. Rita Bakshi proved me wrong. Thank you for the greatest gift of motherhood.

The doctors, embryologists and other staff of International Fertility Centre have provided invaluable support and encouragement, after I had done two IVF cycles elsewhere…I am now very happily almost six months pregnant and I will always be grateful to International Fertility Centre.

What I experienced after taking consultation at International Fertility Centre, I believe it is one of the best IVF clinics in India where individual attention is given towards patients during the treatment. I had two failed IVF cycles at other clinics before being positive at IFC. I received the best medical care from Dr. Rita Bakshi and got a baby girl, thus bringing the greatest happiness in my life.

We are really thankful to IFC. The doctors at IFC were absolutely great to our surrogate mother and to us. And what is very, very important is that they seemed to be there for us almost every time. The staff was very kind and helpful, answering all of our questions. They have a very clean facility. The support we received from the clinic was invaluable.

My wife had secondary infertility. We got treated from IFC and it resulted in a positive pregnancy. We are very happy. Special thanks to Dr Rita Bakshi and her team for their invaluable care and support. We would surely recommend IFC to those in need. It is one of the best clinics with experienced doctors, caring staff and a homely ambience. Warmest regards to IFC!
Staff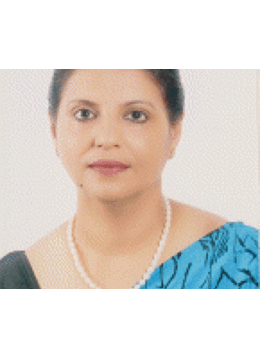 Dr. Rita Bakshi
Fertility Specialist
---
With 23 years of experience under her belt achieving more than 2000 assisted conception cycles, Dr. Bakshi has become one of India's most pioneering fertility specialists offering advanced IVF treatment techniques in a relaxing, friendly environment.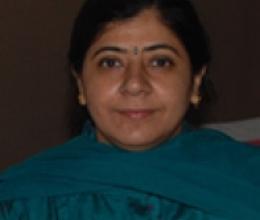 Dr. Seema Bajaj
Consultant Infertility Specialist
---
A highly trained IVF professional, Dr. Bajaj special interest in assisted reproduction technology and personal goal to help patients be blessed with the gift of a child give her great satisfaction and immense gratification.