Rotunda – The Center For Human Reproduction is located in Bandra, Mumbai. As the leading fertility clinic in Mumbai, our team offers a comprehensive range of fertility services under one roof. We are renowned for our innovation, integrity, medical and technical excellence, personalized service, and consistent willingness to accept patients facing the most difficult medical challenges.
The Center has all the facilities required to deliver a full range of services to couples requiring assistance on their journey to parenthood. Our convenient facility ensures that patients only need to visit one site for all stages of their diagnosis and treatments.

What services do we offer at Rotunda – The Center For Human Reproduction? We offer basic work-up for infertile couples, one-stop fertility diagnostic services including Hormonal Testing, Diagnostic Laparoscopy & Hysteroscopy, Reproductive Endoscopic Surgery including Fallopian Tube Recanalization, Minimally Invasive Ultrasound Guided Procedures, Uterine Cavity Assessment (Sonocontrast hysterography), Artificial Insemination, Semen Cryopreservation, Semen processing, Ovulation Induction & Monitoring, Evaluation of male patient, Intrauterine insemination, Gonadotropin Cycles, Fallopian Tube Sperm per fusion, GIFT, ZIFT, In Vitro Fertilization (IVF), Embryo Freezing, BET, Oocyte Donor Program, Surrogacy, Assisted Hatching, Surgical Sperm Retrieval (PESA/MESA/TESA/TESE), and Intracytoplasmic Sperm Injection (ICSI).
Over the years, Rotunda has developed into a Center for Excellence in Donor Egg IVF & Surrogacy.
Why Choose Rotunda?
More than 4,500 Rotunda babies in 30 countries and 6 continents
A highly dedicated team of ART Clinicians and Embryologists.
Our Medical Director has over 22 years of experience and the Laboratory Director has over 17 years of experience in the field of ART.
Being India's first ISO certified IVF clinic, we have systems and processes in place to ensure that the standard of care given to patients is consistently the best we can achieve.
A one stop center to provide our patients with cutting edge fertility solutions, for all their fertility problems. All services under one roof.
Largest database of egg donors, sperm donors and gestational surrogates
Because we care…
Reviews
Since the very first time I have visited , I have never felt that I am meeting Doctor but always felt that he is our brother. Infertility couple always needs psychological support from doctor and staff but we have got something more than this , that is love and affection from Rotunda. Can not express in words. Best guidance, best treatment, personal attention and family feeling. What else we desire? No suggestions. Everything is just very nice as it should be. We are sure that this is going to be best address in India for Infertility. We would like to say something more than Thank you to all of you. Rotunda group.

My wife Janki delivered a baby girl last evening, as membranes ruptured the delivery had to be done at 36 weeks. The baby is just 2.25 kg but all is fine and hope things go well. Though we have not been in much correspondence over the last few months, never for a moment did we forget the contribution of Rotunda towards the happiness. We are enjoying today. I will be grateful for this life of course, if not the next. For what you have given us we will never forget Rotunda, we can never forget the beautiful gift that you have given us. We will most definitely drop in with the baby during the course of the first year of her life. I cannot just say thank you as that is too less. Regards and best wishes for Rotunda.

This is the best place I have ever experienced. No one here beats around the bush, costs etc are upfront, Doctors and staff responsive and helpful, ambiance and privacy are well maintained and all in all one is well looked after. I would recommend this clinic to all my friends

Hello. We are an hetero couple from Madrid, Spain. My husband and me were parents in 2010. We did the process in Rotunda Clinic, Mumbai. Our baby born in July 2010, and for us all the process was easy and we're very grateful to all Rotunda's staff. In our case, we needed egg donation and a surrogate. Actually, we have embryos freezing in the Clinic and we want to do another attempt for to have our second baby. If you ask me if we recommend Rotunda Clinic, our honest response is yes. Good people, good doctors, and the most important, finally we are parents.

Excellent clinic. First rate. World-class. The doctors and facilities and support staff are comparable to what you'll find in the West. Above all else they are excellent clinicians and their success rate is the envy of most Indian competitors. When we were looking at different options (and countries) we chose Rotunda because of the reputation of the staff. They are very well known in the IVF/ART community globally and also subject-matter experts for the Indian government when it needs advice on policy. Further, they are pioneers in the transethnic surrogacy model and have always been the #1 cheerleader for keeping this option open for gay couples and singles. I highly recommend them and should you require more information you can contact me personally at [email protected]

Excellent- everyone very helpful
Staff
Dr Shweta Shingvi
Junior Consultant
---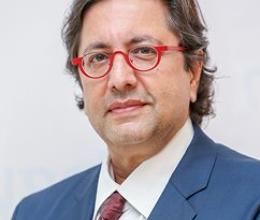 Dr. Gautam Allahbadia
Group Clinical Director
---
Gautam N. Allahbadia, MD is the Group Clinical Director of Rotunda – The Center for Human Reproduction, Bandra, Mumbai as well as the Rotunda Blue Fertility Clinic & Keyhole Surgery Center, Parel, Mumbai.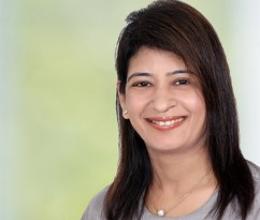 Mrs. Goral Gandhi
MSC Laboratory Director
---
Goral Gandhi is the Laboratory Director and Vice President (Operations) at Rotunda – Center for Human Reproduction, and has many years of experience in the design and establishment of successful assisted conception laboratories in India, for all the franchisee centers of Rotunda Group.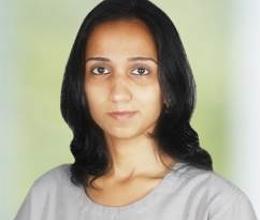 Sakina Kagalwala
MSC Embryologist
---
Sakina has earned her Master's degree in Life Sciences from the Mumbai University, for her research work on 'Biological Indicator Experiment with Selenastrum.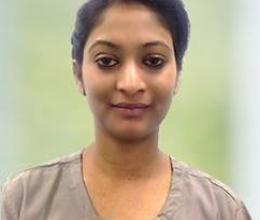 Ms. Priyanka Pangerkar
Embryologist
---
Ms. Priyanka Pangerkar holds a postgraduate degree in Zoology, specialization in Animal Physiology from D.G.Ruparel college,Mumbai. Having completed her masters project on 'Antibacterial activity of marine organisms', she has worked as a research associate in D.G .Ruparel college, Mumbai.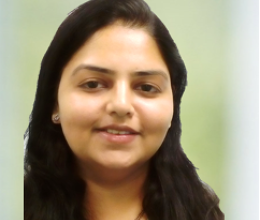 Mrs. Priyanka Parth Desai
Embryologist
---
Priyanka has completed her Masters in Biotechnology from Sardar Patel University, Gujarat. She completed her Masters project on "effects of bacillus thuringiensis CRY5C genes on nematodes" and has keen interest in research. She has 4 years experience in ART and is well versed with all basic ART techniques and laboratory management.