The globally recognized Colombian Center for Fertility and Sterility (CECOLFES) offers couples the opportunity to identify and solve their trouble in having children.
The clinic offers top quality services in Reproductive Biomedicine and Technology, such as artificial insemination (IUI), In-Vitro Fertilization (IVF), Intracytoplasmic Sperm Injection (ICSI) and ultimately, Pick-up Icsi (P.ICSI) & Intracytoplasmatic Morphological Selected Sperm-Injection (IMSI) in cases of extreme deficient sperm, Tubal Transfer of Microinjected Oocytes (TTOMI), pre-implantation genetic diagnosis (PGD) and gender selection (family balancing).
Our vast experience and scientific efforts position us as leaders in assisted reproduction.

The fertility center was the first one in Colombia and Latin America to have a healthy IVF baby back in 1985 and now again with In-Vitro Maturation of Oocytes (IVM) a technique that does not need any kind of medication, used mostly in cases of polycystic ovaries (PCO, PCOS) and that can be extended to other infertility causes too.
As pioneers once again here and in Latin America the clinic's team are working hard with very good results in what they've called: IVF LITE ( IVM, Natural cycle & IVF, Natural cycle & IVM, Mild IVF, and Mild TTOMI) friendly kinds of fertility treatments that require minimum dosage of medications and incorporate Hyperbaric Oxygenation (HBO).
The latest Assisted Reproduction Procedure offered at this fertility facility is called INVO PROCESS it's a simple, effective, low-cost technology based on an innovative device called the INVOcell, that consists of promoting the initial stages of the embryo, after oocyte fertilization, by incubation in the INVOcell device placed inside the mother's vaginal cavity.
Your gametes and embryos won't be exposed to an artificial incubator instead your vagina will be the incubator, so if INVO is viable in your case and you agree, you'll carry your own biological material with you during 3 days after egg retrieval until the day of embryo transfer.

The vaginal cavity replaces the complex in-vitro fertilization laboratory. This device counts with EC certification.
The clinic also offers sperm and oocyte cryo banks with various phenotypes in case gamete donation is needed. Fertility doctors at the clinic are working oocyte cryopreservation under the latest vitrification technique which offers excellent survival rates not only for egg donation but for surplus oocytes from IVF as well.

The biomedical parameters and physical infrastructure offer technological top quality with continuous support of a team whose professional and human aspects result in satisfaction for our customers.

Basic Principles
Treating a couple with infertility issues requires an integral focus on both. The clinic consider and combine gynaecology, andrology, biology, endocrinology, immunology, urology, genetic and psychological aspects. Whatever is needed to cover the couple and their case. Diagnostic and Surgical sophisticated techniques are also available.

Doctor- Patient relationship is essential to the clinic's staff. The Doctor should understand the emotional factors involved, and the couple should understand the basics of reproduction physiology, the reason of each study, the interpretation of results, therapeutic possibilities of the procedures, different options, their prognosis, timing for the entire evaluation and/or procedures-treatments, and the specific economic matters.

Achievements
January 10, 1985 the first " In-Vitro" baby was born in Latin-America, DIANA CAROLINA MENDEZ. Bogotá-Colombia.
October 29, 1986. VIRGINIA CIANCINI was born. She is the first frozen embryo birth of Colombia and Latin America.
April 28, 1995. MICHAEL ANGELO ESPAÑOL was born, being the first Hemophilia- A free, baby boy in the world thanks to PGD.
May, 1999. Second live birth of a baby boy free of haemophylia.
2003. First healthy baby girl born in Colombia thanks to TTOMI.
2004. First Twins born free of DF-508 gene for Cystic Fibrosis from PGD.
2005. - First birth in Latin America of a healthy baby from a vitrified oocyte. -
First Latin American Human Embyonic Stem Cell Line established.
- First birth in Colombia of a healthy baby from IVM.2006.
First baby born in Colombia free of Fragil-X syndrome thanks to PGD.March 2008. 182 healthy babies born from vitrified oocytes.




Contact The Colombian Center for Fertility and Sterility, get a free quote
Reviews
Had a great experience the whole staff is very nice and carrying and ery professional. I would definitely recommend it to anyone.

Fantastic! My husband and I tried InVitro in the US and spent entirely too much money and did not get pregnant. It was very stressful and expensive in the US. On top of that, I had to take a lot of different medications. My husband is from Colombia so we decided to try InVitro there. From the very beginning, they were so helpful. I asked so many questions and they answered all of them happily. When we actually got to Colombia, the entire staff was great to us; the doctors were so kind and welcoming. I am so extremely thankful to the Colombian Center for Fertility and Sterility! I have the most beautiful baby boy and I owe it all to them...and God of course 🙂 There were so many things about their methods that I liked as opposed to here in the US. If my husband and I ever decide to have more children, I would go back to them in a heartbeat, no questions asked. Thank you so much for the chance to be a mommy! I can never put into words how satisfied I am with their clinic.

Just want to thank you and Dr. Carlos and the whole team for all their help and also for giving me the opportunity to get what i wanted to have the opportunity to become a mom. Please let Dr.Carlos know that i am now pregnant with twins, and hope all goes well with my pregnancy.

Oh my goodness Janine, I had a great experience! My family and I really appreciated everything they did for us. Now the time is just to wait. I would recommend it to everyone. The doctors were caring and very personable. Great facility..
Staff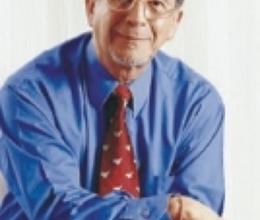 Dr. Elkin E. Lucena
MD
---
Dr. Elkin E. Lucena is one of Colombia and Latin America's foremost scientific figures, and has had a distinguished 40 years-career as a practicing physician, medical researcher and academic. Dr. Lucena is Scientific Director and founder of the Colombian Fertility and Sterility Center (CECOLFES), Scientific Director and adviser for many Assisted Reproduction clinics in Central and Latinamerica.