Nadiya Clinic of Reproductive Medicine is one of the leaders in infertility treatment in Ukraine. The clinic was established with the aim of making people happy using assisted reproductive technologies. The word "Nadiya" means "hope" in Ukrainian.
The clinic of reproductive medicine "Nadiya" was founded in 2006. The managers and founders of the clinic are Doctor Viktor Veselovskij, Valery Zukin, Iryna Sudoma, financial advisor Lyudmila Masliy among other close associates. Together they have many years of experience of treatment leading to the birth of children long awaited by their future parents. Doctors, the financier and the long-term patients are the stakeholders in a strategic vision of the clinic which is created to solve the difficult by not hopeless problem of infertility.
Fast Facts — Nadiya Clinic in Kiev
1500 cycles in 2008
5012 patients in 2008
About 1300 children born after treatment in the Nadiya clinic since 2006
83 employees, 14 of them doctors and 16 nurses
15 years of experience in applying treatment with reproductive technologies by the leading doctors of the Nadiya clinic
Active participation and membership in international organizations (ESHRE, ASRM, ISUOG, FMF, PGDIS)
About 200 research works published in the leading scientific journals
Money Back Egg Donation Program
Leading experts at the IVF clinic in Kiev have wide experience in the field of reproductive technologies and can be regarded as "pioneers" in Ukraine.
The money back Egg Donation Program is the first oocyte donation money back program in Europe. We guarantee the return of 90% of the paid sum for the oocyte donation program in case we have not achieved pregnancy after 4 embryo transfers. *restrictions apply*
Success Rates at Nadiya in 2009
Type of cycle by age group <35 35-40 >40 Total
IVF and ICSI fresh cycles
Number of cycles 451 201 82 737
Number of pregnancies 203 94 13 310
Pregnancy rate 44.7% 46.8% 15.8% 42.1%
Frozen embryo replacement non-donor embryos
Number of cycles 295 111 67 473
Number of pregnancies 105 43 16 164
Pregnancy rate 35.5% 38.7% 23.8% 34.6%
Egg donation
Number of cycles 25 23 79 127
Number of pregnancies 9 13 30 52
Pregnancy rate 36% 56.5% 37.9% 40.9%
Reviews
We would like to thank Irina Sudoma for our two funny boys Felix and Nazar!!! They are almost 4 months already. We will surely tell our boys, "at first there was Nadiya (Hope)". Many-many thanks to you once again!!!!!

Dear Nadiya clinic! We would like to thank you, and particularly Doctor Veselovkiy Viktor, from the bottom of our hearts for the hope and now also the little blessing that you have given us. On the 23rd of June our longed-for daughter came into this world, and we would like to share this enjoyment with you, the people who made us utterly happy. Thank you very much for your existence and for your giving hope to all desperate people.

Dear Doctor Veselovskiy! Let me share our happiness with you: I have delivered a baby boy! My pregnancy was very light, it was an easy delivery, the boy is healthy and surely the most beautiful 🙂 We called him Vanya. Thank you very much for that!!! Sincerely wish you happiness and wellbeing!!!

Let me express my gratitude and my huge thankfulness to our doctor Baranenko Alla and all other clinic's employees, thanks to whom our lovely daughter Liza was born (52 cm, 3350 kg). Thank you very much for your professionalism, kindness, patience and support. You do give hope and implement dreams.

Dear Mr. ZUCKIN, GAETAN feels very good and will be 16 months old next week. He is a wonderful little boy who laughs all the time. He is full of life. He walks since 4 weeks, says papa and maman since august. He is now too tall to stand up under the table and starts climbing everywhere. He loves feeding the videotape recorder with different stuff. This is a great happiness for us. My wife and me would like to have a second baby.
Staff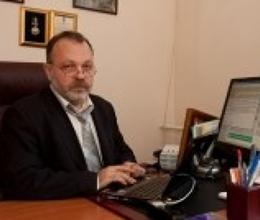 Dr.Valeriy Zukin
---
DOCTOR ZUKIN is the general manager of Nadiya and has been working in the sphere of reproductive technologies for 17 years.
Dr. Viktor Veselovskiy
---
DOCTOR VESELOVSKIY, the medical director of the Nadiya clinic, has been working in the sphere of gynecology since 1984 and has been treating patients with the help of assisted reproductive technologies since 1992.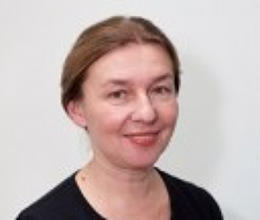 Dr. Irina Sudoma
---
Professor Sudoma has been working in the sphere of gynecology since 1986 and has been working on infertility problems since 1996.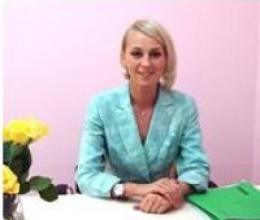 Dr.Yuliya Masliy
---
DOCTOR MASLIY has been working in the sphere of reproductive technologies since 2003. Doctor Masliy is the author of 15 research works. She is a member of the Ukrainian Society for Reproductive Medicine, ESHRE, ISUOG.
Dr. Alla Baranenko
---
DOCTOR BARANENKO has been working in gynecology for 10 years. Since 2003 she has been treating patients with the help of reproductive technologies.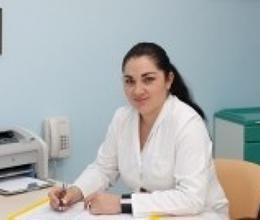 Dr. Oksana Plahotna
---
DOCTOR PLAHOTNA has been working as an obstetrician-gynecologist since 1997.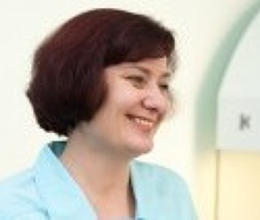 Ludmila Semenyuk
---
LUDMILA SEMENYUK is the head of the embryological laboratory. She has been working as a physician-embryologist for more than 16 years. She is in charge of application of up-to-date methods of clinical embryology – cryopreservation of embryos, IVF, ICSI, IMSI, etc. Member of ESHRE and PGDIS.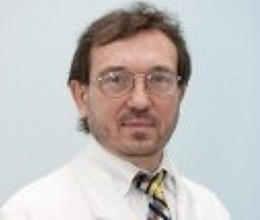 Dr. Aleksey Solovyev
---
DOCTOR SOLOVYEV is an international expert in fetal medicine and ultrasound diagnostics in obstetrics with work experience of over 20 years.