Fertility Argentina prides itself on being the first fertility clinic in Argentina that performed an IVF cycle in 1984. Nowadays, more than 1,200 IVF cycles are performed every year. In 1993, the Egg donor program was started.

It quickly became one of the most popular programs in Latin America and every year more than 330 women receive donated oocytes, and about 20% of them are people coming from abroad.

Fertility Argentina is ISO 9001 certified and offers patients a level of treatment on par with the US and Europe. All members of staff follow the key principles of the assisted conception taskforce (ACT).

Egg donation program is now one of the most popular assisted reproductive treatments in Latin America and every year more than 330 women receive donated oocytes, and about 20 per cent of them are medical tourists seeking affordable fertility treatment in Argentina.

The aim of the egg donor program is to allow hundreds of women every year to get pregnant. Egg donation is an alternative that offers good pregnancy rates with lower chances of genetic disorders (lower miscarriage rate and lower chromosomal abnormalities).

The Egg donor program is one of the most popular; not only in Argentina, but also in Latin America with patients coming from the USA, Canada and also from Uruguay, Chile, Sweden, Netherlands, United Kingdom, Spain, Mexico, Brazil, Peru and some other countries of Europe.
Contact Fertility Argentina, get a free quote
Reviews
My husband and I made the trip to Argentina after two failed IVF cycles in our home city of Miami, Florida. This was a big decision, yet an easy one for us once we experienced the simplicity of working with Dr. Demian Glujovsky and Fertility Argentina. Communication prior to our travel down was over email. Questions were answered promptly and directly...in English as well so I had no problems communicating. From the very beginning we felt like Dr. Demian was professional and easy to work with. Upon arriving in Argentina we found the office to be equally as professional yet extremely caring and sensitive to what we were going through. This was a much different experience from the ones we had in Miami. We felt like people. Like a couple trying to have a baby. Not like a customer. This made it so much more enjoyable and exciting for us again. We were in Argentina a little over a week and today expecting a healthy baby boy!! We can not say enough positive things about Dr. Demian Glujovsky and Fertility Argentina. We look forward to our next trip down to work on a sibling for our son!

We went for 1st EGG donation procedure September of 2011. We did not get pregnant. Excellent communication with the Dr G.

We did two cycles of IVF, and one cycle with donor egg. We did not get pregnant, but we felt we received excellent care and would not hesitate to recommend Dr. Glujovksy. He is very accessible by email and has a good understanding of the English language. The facilities were top of the line. We rented an apartment for the time we were there and it was very nice to not have to go out to eat all our meals. There were also inexpensive tours of the city and a great daylong trip out to a ranch we would go on again.

Treatment failed but I will come bak again. Doctor and staff are very profesional,and speak perfect english.

I can't say enough about the care and compassion we were given at Fertility Argentina. Dr Demian Glujovsky truly cares about his patients! We had had horrible and costly experiences in New York City with fertility treatments. Dr Glujovsky took our NYC records and almost instantly pin-pointed the problem. After our trip to Fertility Argentina we came home saying that we would happily go once a year to try again. But we didn't have to, we got pregnant the first time with a healthy and beautiful baby boy 🙂 Dr Glujovsky had certainly worked his magic!

We are planning to go back next year for #2! We can't wait to see Dr Glujovsky again.

Dr. Demian Glujovsky truly cares about his patients and is simply a miracle-worker. My husband and I had been trying to conceive the past 4 years, had undergone numerous infertility treatments and consulted with numerous Reproductive Endocrinologist in the USA and Canada but did not achieve success until we were under Dr. Glujovskys care. We definitely recommend him and will use his clinic's services again should we decide to try for a second child

I would like to leave a review on our recent trip to Fertility Argentina with Dr. Demian Glujovsky. Making the decision to go through with IVF after the loss of our stillborn son was very difficult. I really wanted to decrease the amount of stress there seemed to be involved with fertility treatment. Our decision to go to Argentina involved many things- the cost was much more feasible than what we had been quoted in the US. If the procedure didn't work the first time, then we would be able to afford to do it again-even including airfare/lodging. Also, being "away", or on a vacation so to speak would keep us from being focused on the procedure 24 hrs/day. I must say our trip to Argentina was much better than we could have expected. Buenos Aires and the surrounding area's we visited were wonderful. Most people spoke English and were very helpful. And those who didn't speak it still attempted to be of assistance. It was also very easy to get around, mostly by walking but the bus system was good.(I must say the wine was great!!) Dr. Glujovsky was kind and helpful-my husband and I were able to proceed with all of the tests etc in the US and the Dr. always responded to my emails quickly. I know first-hand that making the decision to go through with IVF is difficult and appears complicated. Its really not- I would urge anyone considering IVF to contact Fertility Argentina. I can't say enough about the service, Dr Glujovsky and the whole trip. We definately would have gone back again. However, we did get pregnant this first time and not only that, upon our second ultrasound discovered that we are expecting twins! Please feel free to contact me via my email above, I will be happy to provide you with any information I can. Remember, this trip could change your life.

Thanks to Dr. Glujovsky, I am pregnant for the first time in my life.

We were overwhelmed by Dr. Glujovsky's personal care and professionalism.

Dr. Glujovksy and CEGYR medical staff made me feel as if I were in the States: they are excellent professionals.

1) Are you happy with the decision of having come to Argentina to do an ART cycle? Yes Yes, Dr. Glujovsky was very kind and promptly responded to all of my concerns. 2) How would you qualify this experience? a. BETTER than what I/we had expected. Better. Argentina is a wonderful country, filled with helpful and kind people. The clinic staff was very professional, and the clinic easy to find. Dr. Glujovsky made the experience as stressfree as possible. 3) Is there any reason for recommending Dr.Glujovsky / Fertility Argentina to another woman/couple who may need this service? a. Yes Absolutely yes. He is very prompt and helpful in responding to medical questions, and is a wonderfully warm and supportive physician. 4) Is there any reason for not recommending Dr.Glujovsky/Fertility Argentina to another woman/couple who may need this service? None at all. 5) Please, write down a comment about each of the following issues: a. Time from 1 st contact to the embryo transfer 3 months b. Paperwork (consent forms): all reasonable and comparable to US programs c. Screening tests: all reasonable and comparable to US programs d. Costs: 20% of the cost in the US e. Program characteristics: professional and kind Tourism service (please, tell us who has provided it):

f. I made my own arrangements: everything was very easy. Argentina is a wonderful vacation spot. Do you have any suggestion? Information about donor selection and a donor biography would also be nice.

My husband and I found Dr. Demián Glujovsky by searching the internet for fertility clinics, outside the United States. We read about his services and sent Dr. Demián Glujovsky an email requesting additional information. To our surprise he responded that day, within hours in fact. It took our previous doctor in New York City days, sometimes weeks, to return even a simple phone call. We felt his quick response and informative answers were a testament to his professionalism. He took a great deal of time answering our questions and giving us his very sound advise. We decided to travel to Buenos Aires to meet Dr. Glujovsky in person. We thought we would take a look at the clinic and chat with him personally to see if this is something we wanted to pursue. To say the least, he made us feel right at home. After a long chat, we realized he was more than a doctor, he was someone who actually cared about helping us get pregnant. Dr. Glujovsky was honest with us from day one, cared about the sensitivity of our needs and basically held our hands and reassured us that he was as committed as we were. Dr. Glujovsky set everything up for our cycle so that it worked with the time we had in Buenos Aires. He organized several tests for both myself and my husband. He was able to pinpoint the problem that several New York City doctors and $30,000 hadn't found previously. He reassured us every step of the way, while also being honest about the chances of success. When our transfer was completed we headed back home, with our fingers crossed. At home, we waited until we could do a pregnancy test, the whole time staying in contact with Dr Glujovsky via email. A few weeks went passed and the day came. It had worked, it had taken a 10 hour flight to find a doctor who was both compassionate and skilled enough to get us pregnant. We sent Dr. Glujovsky an email saying, "Thank you for changing our lives!" We are now the proud parents of a beautiful baby boy, who is very healthy and completely happy. We have planned to return for our second child very soon. We stay in contact with Dr. Glujovsky all the time. He has truly altered the course of our lives! I would and have recommend Dr. Glujosky to anyone who is in need of fertility help. Especially those who have tried in America's very expensive and very cold medical system without luck. Sincerely, Edward and Julia.

Dr. Glujovsky genuinely cares about his patients and is a true miracle-worker.

This was a very positive experience for me. Doctor Glujovsky and the staff were very professional , travel arrangements were easy, and my pregnancy test was positive on the first try. I would highly recommend Fertility Argentina.

As most couples faced with fertility problems know, the prospect of the heading down the IVF road is daunting. While initially discouraged by the high costs associated with IVF at home, we became excited when our Canadian doctor suggested we contact a fertility specialist he knew in Buenos Aires, Argentina. He assured us that he had full confidence in their practice. Excited by the prospect of conceiving another child, we immediately embarked upon this journey of a lifetime. Now as we approach the 3-month mark of our son's birth, we cannot thank Dr. Glujovsky enough for making this experience possible. From the initial conversations with regards to accommodations in Buenos Aires, to the coordination with the donor, and the final egg transfer, Dr. Glujovsky provided us with utmost confidence in the process. Thanks, we will always remain very grateful to Dr. Gluvjovsky and the professional staff at Fertility Argentina.
Staff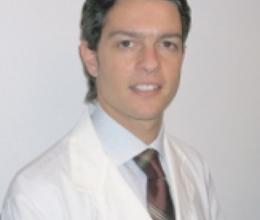 Dr. Demian Glujovsky
IVF Specialist
---
Dr. Glujovsky, a reproductive endocrinologist and obstetrician and gynecologist, is part of the medical staff of CEGYR (Centro de Estudios en Ginecología y Reproducción / Center of Studies in Gynecology and Reproduction) in Buenos Aires, Argentina. He also serves as the Egg Donor Coordinator and the Clinical Investigation Coordinator at CEGYR.